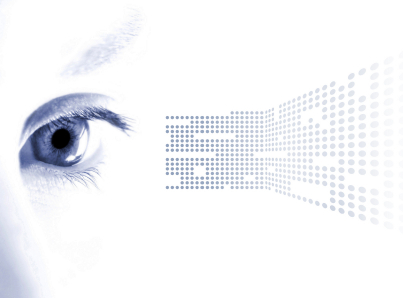 Decision making is constant in business. Advancing products, engaging employees, responding to customers are top priorities, all while keeping a careful eye on the bottom line. It is the basic function of a leader to be continuously selecting priorities and taking action. Multitasking and constant awareness come with the territory of being in charge. The only stop to the ongoing process is shut-eye. Not resting, deep sleep.
Every person, whether in a leadership role or not, confronts hundreds, thousands even tens of thousands instinctual decisions throughout a given day. Some are instantaneous, or as we classify "automatic", while others require in-depth analysis.
We all have an internal analytic engine, taking everything we know, we collect and can reference based on experience to churn out a decision. We are the greatest sources of our own big data!
As technologists find ways to host, gather and exploit bytes by the billions and trillions of data from others, our own brain functions as the largest processor of data. Enabling us to act quickly or deliberately, at the speed of which best suits the need for a decision. Not everyone utilizes their "big data" engine in the best way, whether from a lack experience or knowledge, impairment or perhaps ignorance to what the data shows. The result, bad decisions.
In business, some can be plagued by the constant role as Decider-in-Chief. This often results in procrastination or delayed decisions. The common impact is action taken "too late". The organization depends on a leader to make impromptu decisions, while also taking deliberate actions to lead to the "best" decision given a certain set of facts. Organizations need deciders to execute plans, activate programs and assign activities that drive results.
Good leaders often have a good sense of intuition. They use gut check analysis and set plans into action, without the noticeable analysis that others might use in trying to determine the path forward.  Where did they acquire such skill?  Repetitive decision making. Leaders know they have to make decisions, they are accustomed to their role and have the experience of accepting fault and risk with taking action. This training builds confidence and a strong basis for intuition. Making decisions over and over again in practice builds an intuitive leader.
Some researchers claim that intuition results in a physical experience, a shiver, an image or the often unexplained deja vu.  Others may use the intuitive nature of a dream to set a plan into action. The remembrance seems to create a comfort in the decision, having the sense of knowing the outcome. Beyond the intangible means from which confidence results, the facts are that when decisions are needed, strong leaders will act. Knowing inaction often results in increased pressure, stress and potential problems, making a decision, right or wrong, seems to give a sense of relief.  Decisions invoke power and progress.
There is no magic in intuition, it's brain power. It is knowledge. Intuition is using information, filtering and making a judgment based on experience. The continuous practice of using intuition creates a platform to control quality of decisions and use of perception or quick insight, without compromising confidence.
Intuition is not "inherent", it is learned.  The origin of the word dates back to the 1400′s as a reference to contemplation. There are many times that intuition will lead to proven conclusions; however, a leader will not always use it quickly and without process. There is often a misnomer that intuition means instant, without regard for facts or experience. It does not. It means using your better judgement and trusting your thoughts, your ideas and your role as a decision maker. It is using your intuition to move forward.
"Your time is limited, so don't waste it living someone else's life. Don't be trapped by dogma – which is living with the results of other people's thinking. Don't let the noise of others' opinions drown out your own inner voice. And most important, have the courage to follow your heart and intuition." – Steve Jobs
Jamie Glass, President and CMO at Artful Thinkers @jglass8