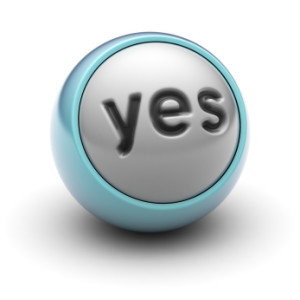 One of the biggest challenges business leaders and entrepreneurs face is to keep an open mind to new ideas and other people's suggestions. Employees, advisers and sales people all seem to have a new and improved way for growing, building, doing or fixing something.
Emails flood your inbox while proposals stack high on your desk. The company suggestion box stays filled with endless brainstorms.  You solve one problem and then there are dozens of better, faster, cheaper ways you could solve the next.  You can not ignore the influx.  Nor should you.
Great leaders thrive on contributions of others, no matter the format or context.  There is always the opportunity that one recommendation could save or make the company millions of dollars.  A customer satisfaction survey could help you enhance your product.  An employee recommendation could help you reduce cost on your next infrastructure project.  A shareholder could enlighten you about a rewarding strategic partner opportunity.
Staying in a "yes" state of mind requires great skill and discipline.  It requires you to be approachable, literally operating with an open door for easy access to anyone and everyone.  You have to be focused and an expert listener.  The presentation of a suggestion may be masked within a complaint or shared by someone that doesn't regularly get an audience with the ultimate decision maker.  You have to be able to decipher the hidden meaning.  You have to be thinking yes this idea or information could make a difference.
When approached, if you are thinking yes you are open to possibilities.  If you are thinking no, you are closed to suggestions and in the mindset of  impossibilities.  It is a dangerous position for the person at the helm to be closed to new approaches and ways of doing business.  You will soon be on an island as others are discouraged from sharing information or guidance.  You eliminate contact with those that can help you the most.
How do we get into thinking no all the time?  It requires time to be in a "yes" mindset.  Time is a precious commodity for leaders. We also have been trained to say no before we say yes.  In fact, good salespeople are trained to overcome your no.  Showing resistance when you are approached by a sales person is only a challenge.  Sales people learn early in their careers that it is often seven no's to get to the yes.  Saying no only makes them more persistent.  It is far easier to say yes!  Yes, send me some information.  Yes, tell me why you would recommend we adopt this idea.
Always thinking yes before no does not mean that you implement every suggestion.  In fact, with being so open and approachable, it will be easier to discern what should be put on the list of possibilities.
Never limit what you can accomplish by thinking no before you think yes.  Maybe, just maybe, it will change how you and your business accomplishes all your goals and objectives in the coming year.
"Man often becomes what he believes himself to be. If I keep on saying to myself that I cannot do a certain thing, it is possible that I may end by really becoming incapable of doing it. On the contrary, if I have the belief that I can do it, I shall surely acquire the capacity to do it even if I may not have it at the beginning." ― Gandhi
Jamie Glass, CMO & President of Artful Thinkers and Managing Director of Sales & Marketing Practice at CKS Advisors.