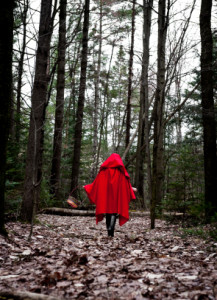 The beginning of every year is an opportunity to set your direction and communicate your path forward. It gives you the chance to review and define your goals, personally and professionally. For everyone else, it gives them the ability to know how to best support and follow the leader. Does everyone that can impacts your business know your 2013 plan?
The lack of a defined plan for the year, leaves everyone taking their "own" best path forward. In the end, this may not produce or represent the organization's goals or objectives. People will be moving, activities will be happening, yet you may be headed to exactly where you did not "plan" to go. It is up to you to stop the wandering effect of your business and your followers. Set the direction. Communicate your exact plan. If you don't have a plan, create one now — before it is too late.
If you have a plan and you have not shared it, this is the week to get it done! People and businesses need goals and plans. You can work endless amounts of time, expend great energy and spend a lot of money to end up in the wrong place. How did that happen? Usually it is because everyone is not working collectively on the same outcome. Everyone is heading in a direction, but it may not be the "right" direction.
As a leader, it is critical to everyone working with you that they understand your strategy and goals for the business. A plan provides the road map empowering you to define the activities and tasks. It opens the door to assigning responsibilities and setting accountability. More importantly, it gives you the capability of making a pivot or shifting your plans by creating a benchmark for how you will measure success along the path forward.
Working on a shared and communicated plan, gives business leaders a reason to stay in touch with employees, measure their progress and assess performance. People thrive on accomplishments and desire feedback. Knowing how they are contributing to the success of the business can only be measured by stated goals and objectives.
Get everyone working together. Options may be limited or options may be bountiful based on the path you choose to take the business. Communicate your choice. Will you be headed over the hill or through the woods. What will be in the basket full of goodies you will offer to your customers, vendors, employees and partners. How do they prepare to avoid risks? What will be awaiting when they arrive at the determined destination?
Your team is waiting for you to tell them the story. How it begins this year and how it will end. Provide regular updates and know that people will be looking for you to lead them in the direction you have shared.
"If everyone is moving forward together, then success takes care of itself." — Henry Ford
Jamie Glass, Founder, President and CMO of Artful Thinkers