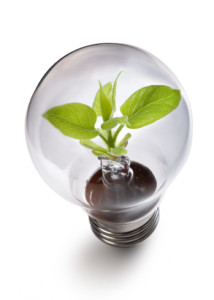 Enterprise organizations are taking a rigorous look at the principles used in the Lean Startup movement. They are carefully considering how they can incorporate the approach for building and launching new products faster to increase revenues and reduce costs.
Why? Speed of innovation and time-to-market can translate to millions in revenue gained or millions in lost opportunity costs for organizations of every size. One known fact for product-based businesses is that the typical time for market development can no longer take years for planning to launch. Competitive forces require organizations to be in cycles of continuous improvement and a constant state of innovation.
Some businesses acquire other businesses to gain momentum, others set up lean approaches within their product development and design centers. If enterprises want to compete with the "young and restless" entrepreneur community, they need to consider moving faster in definition, development and bringing new products to market.
The father of the lean movement is Eric Ries, author of The Lean Startup: How Today's Entrepreneurs Use Continuous Innovation to Create Radically Successful Businesses. The Lean Startup methodology promotes shorter product development cycles driven by experimentation and validated learning. Instead of waiting until the final product is "complete" before launch, the lean practice recommends to use iterative releases to confirm adoption and use cases for a minimum viable product.
The constant develop-release cycle provides for ongoing feedback to modify and pivot to meet buyer and user needs faster. The goal for this technique is to speed products to market, maximizing early product adoption cycles and capturing the most market opportunity. This all translates to revenue.
The risks associated to this approach are primarily related to creating products that seem to never be finished. Consumers must have a strong loyalty to stay committed to products that are always upgrading. Businesses have to evaluate the risk-rewards of being first to market with products that are viable and utilize the information gained in the customer feedback process during each release to keep customers happy.
The growing consideration of going lean for many business owners today is whether they do so through an M&A strategy or reorganization of the product development operation. "The only way to win is to learn faster than anyone else." – Eric Ries
By Jamie Glass, President and CMO of Artful Thinkers, @jglass8
This article appeared in the CKS Advisors CKS Updates May 2013 Newsletter.  Visit www.cksadvisors.com for additional information.