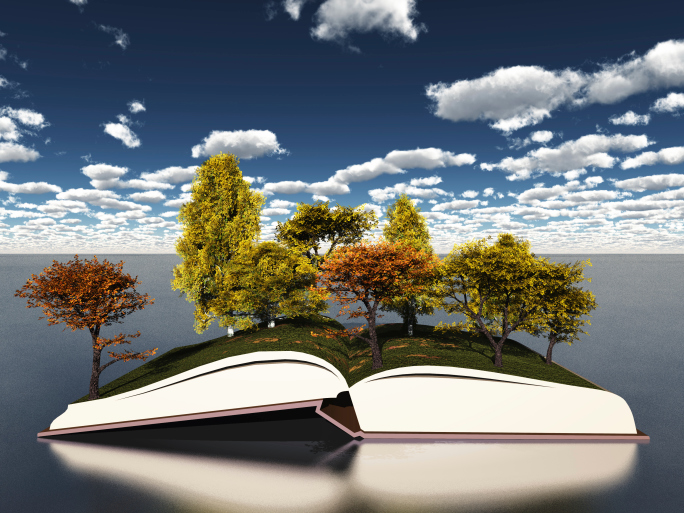 Imagine what you would say if someone came up to you on the street and asked, "What's your story?" It's not the standard, "What do you do?" or "Tell me about yourself." If you took the time to answer (and you should), you would probably put a bit more creativity into how you would respond, beyond telling them your current job, name, number of years of service and any other rank and file information.
Storytelling taps into pure imagination and goes beyond recitation of facts. It's bonding. It creates a commitment. There is more of a sensory investment into the word selection, the visual representations and the emotional connection you build with someone when you tell a story.
You have the permission to be more animated, persuasive and invested into getting a "desired" response when you tell a story. Unlike a listing of data points or a mindless update, you can draw people in, get them to behave differently, react or just connect. People pay closer attention to your words when sharing a story.
Storytelling often humanizes your content. As marketers, we continue to look for ways to personalize our message and relate to our target audience. Maybe the first step is to tell a compelling story. Storytelling helps to nurture a relationship between the teller and the listener – an attachment beyond the words.
Can you recall a time you listened to someone tell you a great story that left a lasting impression? How far back in time do you have to go to remember that experience? A great TED Talk? Your favorite book? The perfect sales pitch where you bought all the upgrades? Or was it in elementary school, visiting a grandparent or maybe when your own child read you a story. Maybe it was the co-worker who shared their story about a spontaneous get-away to a tropical island that left you with great envy or surfing online to match that experience. Any single memory of a story that really stands out?
Once you can identify that past experience, close your eyes for a second and picture where you were, what they said and why you felt so committed to their words. Capture that moment. Hold on to it and use it. That is the "mark" for you to measure your own storytelling skills. Use that experience for the next time you create content, provide a presentation, write to a client or sell someone on your invention – tell a story that leaves a lasting impression.
In business, storytelling lets you enter into the consumer psyche to drive behaviors – good or bad. We all know that a really "good" story may get a person to react negatively toward an idea, product or person – a fear of all marketers. We often read about the statistical difference for remembering the bad experiences we are told over the good. Why? We pay close attention to those negative experiences – the stories are often told with great vigor and emotion. We listen intently to the story about bad customer service or being oversold. Perhaps it is because most people are far more animated and creative in warning us to "stay away" versus inviting us in or getting us to buy.
You know the old adage, people buy from people they like. What better way to generate some "buying interest" than creating likability through storytelling. Build a relationship, set the expectation and persuade them to act – with a really good story.
Storytelling is an art. It is harder to do in writing than in person. Both require a lot of practice. Storytelling needs investment, thought, creativity and inspiration. There is no better place to start than with your own experiences.
So tell me…what's your story?
Jamie Glass, Artful Thinkers
First published on LinkedIn https://www.linkedin.com/today/post/article/20140423232730-149124-what-s-your-story