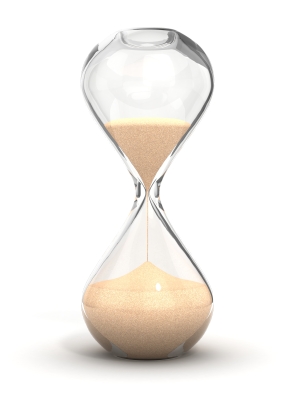 Patience is virtuous when it empowers you to use good judgement. Patience is a vice when it is used as an excuse or method of procrastination.
Patience has a role in every aspect of business. Patience can be a virtue when leaders need time to evaluate and research the benefits and risks associated with critical business decisions. Patience can also be a vice when it hinders progress or is used by leaders to stall or delay difficult decisions.
In business, leaders gain respect when patience is used as a sensible guide. It can help define practical goals and set realistic expectations on performance. Patience is valuable in strategic planning, negotiations and critical thinking exercises that have significant impact on the future of a business. Patience also defines a business reality and sets a tone of perseverance.
Leaders can immediately lose respect if they show little or no patience. Rushing to judgement can sabotage activities or blur facts. Charging forward on key decisions regardless of the cost or potential dangers, can result in missed opportunities and less-than desirable outcomes.  Leaders that employ too much patience may be deemed as lacking confidence in their own decisions or lacking confidence in others.  It can spark insecurities and even instability in the business. No patience creates a perception of erratic and unstable leadership.
Patience needs balance. When patience is part of the decision-making process, be certain that there is substantiated purpose. For example, use patience in planning when you need to acquire experience, research facts, test an outcome or survey others for input. Patience used to delay a decision because of a lack of experience or knowledge can create a false roadblock. Set a timeline. Using patience to gather feedback is a good use of the virtue.  Patience becomes a vice when it drives you to continually seek consensus on all decisions.
Patience as a virtue gives you capacity to endure waiting. Patience as a vice is not setting a deadline, allowing difficult decisions or unexpected outcomes to linger and potentially harm the business. Patience, used correctly, is part of your business ethics. It helps in governance.
Patience gives you the fortitude to make decisions. The right amount of patience enables leaders to use levelheadedness and detach from emotions in the decision and use logic and facts. Patience is a vice when it is used so frequently that it creates an emotional detachment to any decisions or prevents you from personally engaging or taking responsibility for your decisions and commitments.
Patience in business needs to be modulated. It is a guide, a compass. It is never absolute. There are times you have to make immediate decisions. There are many times you need to trust your gut, your instincts, you inner voice and just go. True leaders have the courage to accept associated risk with making a immediate decisions, as well as knowing when it is important to deploy patience at the right time to get the best results.
"Patience is bitter, but its fruit is sweet." ― Aristotle
Jamie Glass, President and CMO at Artful Thinkers @jglass8