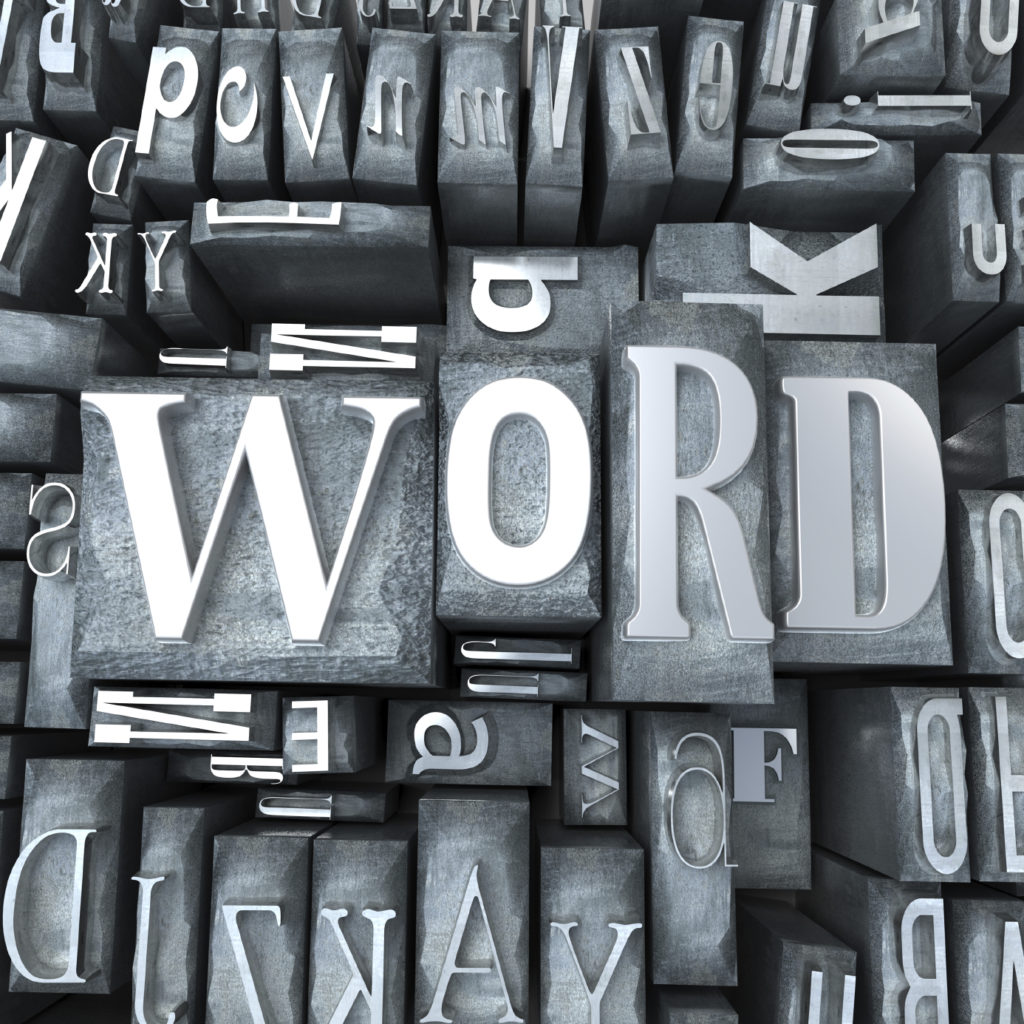 Corporate communications are carefully crafted key messages that provide the face and voice to your brand. They define your culture and company to the world.
From vision statements to corporate manifestos, these critical communications describe your business to all stakeholders, including employees, partners, customers, prospects, investors, regulators and the general public. They detail what experiences people should expect when they engage with your organization.
It is true that in the rawest form, the words used in these types of statements are just text. However, words used in formalized corporate communications should be deemed priceless to a company.  A corporate communications platform requires significant strategy and investment simply based on the purpose, longevity, and frequency for which the content is used by all facets of the business.
The initial investment is the hardest. It begins in selecting the words to be used in the core components of the communications. The selected words set expectations. These words should convey a story that inspires and articulates purpose.
The words matter. Corporate communications should be viewed as declarative expressions, lyrical prose, contextual abstracts and emotional portrayals of the company experience and stories behind the brand. Selection requires time, money and resources to get it "right" for all constituents.
The words you choose to define your business must be carefully chosen to elicit emotion, create a visual expression of your culture, pronounce your priorities and expose your principles and aspirations.
Words used in corporate communications must be intelligible and "common sense" to the target audience, as they define your distinct character. The outside world should instantly affirm, "Yes, these words perfectly describes who they are, what they do and how they do it."
A company should never hear from a customer or employee, "I don't get why those words were chosen because it's not representative of my interaction with the company." Sound the alarms!  Something is drastically off course.
More than likely, it means you went for bumper-sticker branding to define your business and your true identity and the culture does not align to the words you chose to represent your brand. When the words you use to communicate do not reflect real experiences, it's misleading and creates irreparable harm that needs immediate attention from the top down to address alignment, training and perhaps new messaging.
Corporate Communications Depict Your Culture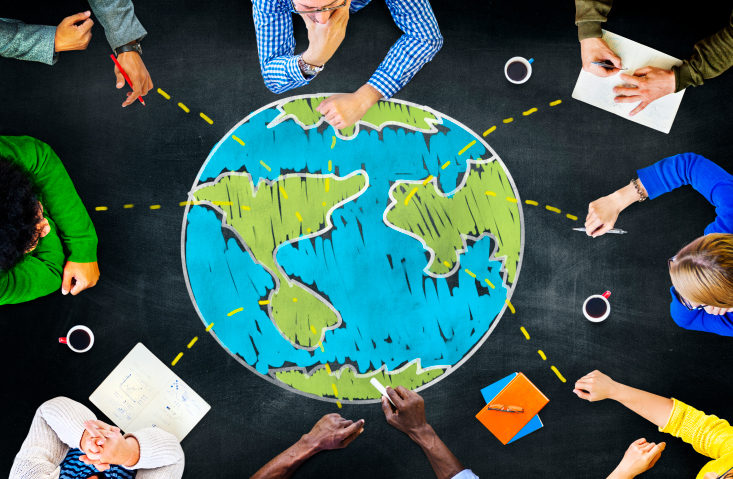 Corporate culture is defined by the beliefs, behaviors, values and attitudes that characterize a company and guide how it operates. It represents actions and engagements with the company, reinforced by the statements and words selected to describe the company in communications.
From values to about us statements, these words are translated and interpreted by those that make up the company culture. The people are your universal brand, your culture is reflective of the brand experience. The people are your best promoters, both inside the company and outside. They must feel the truth, transparency and value in the words used if they are to expected to share them and communicate their own experiences with honesty and pride.
The Core Components of Corporate Communications
Every company should have a foundation of defined communication components. Corporate communications are used in all types of content, from web to collateral. They are essential for sales presentations, PR, annual reports and other types of marketing content. The power of consistency in branding and messaging shows up in well-defined corporate communications that can be shared by and with all stakeholders.
Mission Statement
Definition: A mission statement is intended to clarify the 'what' and 'who' of a company. It is why the company exists by stating the goals, purpose, and work of an organization.  A mission statement may evolve as goals change; however, this carefully crafted statement is the "face" of the organization and should be created with the "test of time" in mind. The words should transcend immediate goals and focus on why the company is in existence.
Examples of Mission Statements:
Real strategy converts the mission of our company — why we exist — into our vision for our future. Robert C. Wolcott 
Vision Statement
Definition: A vision statement explains the 'why' and 'how' of a company. Specifically, the vision should articulate the roadmap for how the organization will achieve their stated goals and mission. It is futuristic and sets a clear direction and priorities for the organization.
Examples of Vision Statements
Values and Value Statements
Definition: Values humanize the company.  They represent the culture. Value statements describe the anticipated actions and associations of the company values. As adjectives, the values express the culture and purpose. As nouns, the values associate to the people and beneficiaries. The words used to craft the value statements should be expressive of the expected experience and journey. Types of values frequently used in corporate communications include: integrity, fairness, learning, discipline, honesty, innovative, dependable, creative, responsive, grateful and caring.
Examples of Value Statements
"When your values are clear to you, making decisions becomes easier." – Roy E. Disney
About Us Statements and Boilerplates
Definition: An about us statement is a concise standard description of the company. There may be requirements for a short version and long version, depending on the content type and medium. About us statements are used primarily for web pages named about us, our company, corporate overview or who are we. An about us statement can be a mix of multiple descriptive paragraphs, facts, figures, historical references and stories. A boilerplate statement is a condensed version of the about us statement. It is usually only one paragraph. It briefly summarizes the company in current state and is used most frequently in press releases and media materials.
Example of About Us Pages and Statements
Other components of corporate communications that are essential to defining a company include: tag line, manifesto, company history, our story, the elevator pitch, and statements regarding company goals and key performance indicators (KPIs). These are important for all functions of the business, including sales, marketing, product development, legal and finance.
TIP #1: As part of the communication strategy, an accessible brand guide or corporate facts guide can help manage the corporate communications content. The content should be reviewed quarterly, to ensure the messages are accurately reflecting what is being said at all levels within the organization.
TIP #2:  It should be noted, that using data references and figures in corporate communications that are constantly changing can be a challenge due to version control issues. These data points, though great for websites, can be overwhelming for marketing in re-purposing and updating efforts given the number of references within existing content such as corporate presentations, PR and media materials, branded collateral and digital media. Sometimes it's best to just leave figures out that are changing every year. This includes office locations, number of customers, revenues and years in business.
TIP #3: Content needs to be updated when changes are made to corporate communications or the intended target will interpret this as a lack of consistency or "care" for your messages. About us pages are usually neglected online. It's sloppy and should be a priority to keep them up-to-date. Frequent changes to the content can also create audience fatigue and cause disengagement from standardized corporate communications, so try to limit the number of updates to annually (if possible).
TIP #4: Corporate communications are how the company defines their culture, mission, vision, values and purpose. The words you select are priceless artifacts that will be viewed through the archives of your organization's timelines and achievements. Treat them like gold.
Corporate communications provide clarity to who you are, what you believe in, how you will accomplish your goals and expected behaviors.  It is important to choose your words carefully, define your statements with precision and use facts to ensure the experience is truly representative of the culture.
Jamie Glass, CMO and President of Artful Thinkers, a sales and marketing consulting company.
ADDITIONAL READING:  Leading Brands Caught in a Deep Division of Values – The 2017 World Value Index report unveiled people's perceptions of 150 leading brands and their perceived value to the communities and audiences they serve.