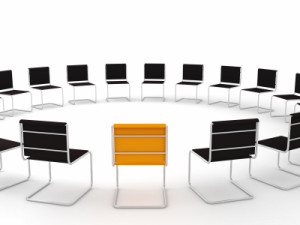 There comes a time when assembling a group of experts to help grow your business is considered smart leadership and a business best practice. When you reach a stage in your business where you have exhausted the collective internal experience, knowledge and skill to achieve your next phase of growth — create a Board of Advisors.
Every purpose of creating a board will differ for each organization. A business owner may be faced with great opportunity for rapid growth or significant challenges from conquering the next ascent in revenue, market or product expansion. The appropriate time to consider assembling a board is when the business path forward is less clear or cluttered with obstacles that could derail you from achieving your business goals. You have reached that period in your business when their is more "unknown" and you fear what you don't know.
A Board of Advisors is different from local peer groups, leadership councils, service providers and executive mentors. Your board is a committed team of individuals working on your business. Advisors should have congruent skills that compliment your leadership. As an example, you may find that by adding a distinguished industry expert or technical guru best serves the next phase of your business  Adding market or sales expertise can open new doors, while a finance or legal expert can provide insight to reduce risk.
Experienced executives want to help entrepreneurs, startups and leaders that seek advice to grow their business.  It validates their business "wear and tear", while providing meaning and value to their experience. The board should round out your executive court, as these advisors are typically not available to hire as full-time employees and can be "unaffordable" for smaller businesses. They also may be those exclusive experts that will always be in a role of advising and never work for a single entity.
The reason you bring experts together as board members is to increase effectiveness and efficiency in decision-making and strategic planning. A board will perform best when there is an exchange of ideas in an organized environment, centered around a single business issue. The board format is designed to solve problems. Each board member brings a different set of experiences, viewpoints and resources. Having a board working together with you to assess challenges and discuss opportunities, gives you invaluable advise that can save you significant time and money versus the "learn as you go" approach.
Board of Advisors are not in a role of governance. They do not have fiduciary responsibility to protect shareholders or investors, though they should be very responsible in providing any guidance related to financials or spending company money. Only an elected Board of Directors for a public corporation or non-profit have governance over a company. The Board of Advisors is a non-binding group of mentors and experts that work collectively with company leadership to achieve your business goals.
Advisors should be completely aligned with your goal and mission and also be able to challenge you by providing recommendations and views that will differ from your own. You do not want a board that agrees with all your ideas or thinks as one. Why waste your time.  They should differ in expertise and have the ability to assess short-term and long-term strategies, out loud in a group discussion, without fear of reprisal.
A board is typically five to six members, excluding the CEO or business owner.  A Board of Advisors should consist of experienced and skilled individuals in varied areas where your business is lacking in comparable talent. In the early stage of a business, Board of Advisors are typically unpaid and may or may not have a long-term financial commitment through future equity.  As a business leader, be cautious of giving away ownership in your company early, this could be a note of contention with future financing.
The commitment of an advisor should be a minimum of two years.  It is valuable to set a term limit in reviewing board members, as you company is expected to grow and you need to be able to add new board members with different skills during later stages of your business.  Board members must also be committed to attend meetings.  A small business will typically meet with the entire board every 8-12 weeks.  If a board member misses more than two meetings a year, consider replacing the advisor.
Board members should not be family members, employees, contractors or service providers you pay for other functions in your business. It creates conflict of interests. Though a board of advisors are not employees, you should treat your advisors as accountable members of your C-suite. Set expectations, ask for help and use your board to help you achieve your goals.  If you simply assemble your Board and provide an update report on the business, you are wasting valuable resources and time.
Board of Advisors are trusted members of your inner circle. You can share with them confidential information and discuss highly sensitive matters that are not open for discussion with anyone else in your company. Your board should consist of credible experts that will provide insights you can not gain from any other resource. They should open doors, help you gain new customers or strategic partners and provide actionable ideas to help you achieve success. If you want to grow, create a Board of Advisors.
"You sit at the board and suddenly your heart leaps. Your hand trembles to pick up the piece and move it. But what chess teaches you is that you must sit there calmly and think about whether it's really a good idea and whether there are other, better ideas." – Stanley Kubrick
Jamie Glass, President and CMO at Artful Thinkers @jglass8