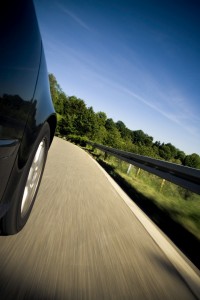 Business owners can easily be consumed by the short term activities of day-to-day operations.  Sole focus on immediate outcomes exposes any business to long-term financial risks.
Every business leader needs to mitigate risks associated to being the one in charge.  The value of a business is built upon the sustainability of the operating plan, with or without it's leader.  As an owner or CEO, have you asked yourself the "what if" question?  Are you fully prepared to hand over the keys to your business today?
You may have imagined that some day you will be transitioning your leadership to a partner, an investor, the next in line or even family member.  You may see your fabulous retirement life through the eyes of selling your business in multiples above your investment. In order to realize your dream, you need to spend time and commit resources to adequately prepare for a favorable transition. When? Now.
Succession planning is critical to an effective transition.  Achieving optimal outcomes in transitioning a sustainable business requires years of preparation.  How confident are you in handing over control of your business to your successors today?  A successful transition plan gives the new leaders a complete operating manual.  They need to be adequately prepared to operate the business day one.  They need to be able to take your business forward to protect your investment and to benefit your employees, stakeholders, customers and partners.
Some owners avoid planning for the end of the business because of the time it takes away from working "in" the business right now.   The lack of preparedness puts your business value at risk. It is never too early to prepare for an exit.  Whether you are a small owner-operated business, mid-market company or family-owned enterprise, you need a definitive succession plan.  It should be part of your standard business.
Here are some tips on how to start your succession planning:
1.  Document company processes and procedures.  Everyone is not replaceable. Unfortunately, when a person leaves the business they take institutional knowledge.  Key personnel that do not document their knowledge or share it with their direct reports, cost your business long-term and expose you to great risk.  This includes the owners and founders.  You can mitigate that risk by making sure every employee documents their processes and procedures.  Start with key roles.  This is not a job description, it is a "how to" operating manual for every role in your company.
2.  Review your wealth preservation strategies with your advisors.  Meet regularly with your personal and professional financial team members to analyze your current situation and review your short and long term goals.  Be "in the know" at all times of where your business stands financially.  Use strategy and growth advisors to help you pivot the business, so that you can exceed your goals.  Update your business evaluations annually.
3.  Build a culture of knowledge sharing.  Create internal social exchanges and information sharing networks.  Use your company meetings to have one department or key player provide a highlight of their role and what it means to the business.  Reward employees for creatives ways they educate others.  Commit one hour a week per employee for education and cross-training.
4.  Host quarterly strategy updates with key personnel. Spend time with your "next generation" of leaders to share business plans, KPIs, lessons learned and company strategies.  They are the future leaders of your business and they may be executing your business plan.  Keep no secrets.  Share your wealth of knowledge.  Sharing keeps people engaged and actively participating in achieving business goals.
5.  Reward excellence in execution.  Find opportunities to reward performance for those that take initiative and demonstrate they are prepared to lead.  A business full of up and coming leaders, results in sustainability.
Exit planning helps you increase the value of your business today and in the future.  Investors and bankers should ask to see your succession plan.  As you plan your beginning, you need to plan for the end.  Make your investment of time and energy pay off more than you imagined.  Plan today to realize a profitable, rewarding and fulfilling end.
Jamie Glass, CMO & President of Artful Thinkers and Managing Director of Sales & Marketing Practice at CKS Advisors.